Custom Boat Shipping
Back
to Custom Boats main page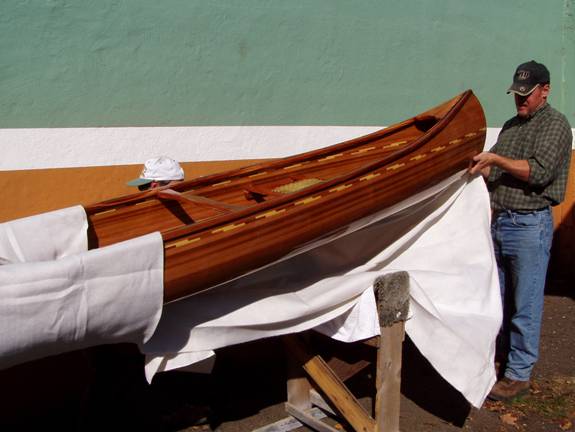 At last! After many many hours of work - your beautiful boat – is now ready for your dream to come true! But how to transport your new boat from White Salmon Boat Work's to your home? Maybe you will want to pick it up yourself? Or! We could deliver you dreamboat to your own moorage. We also have reliable reprievable shipping companies to do it for us. A few suggestions for you too consider before the boat leaves our door. How far away do you live from out shop? A few hundred miles is not too hard on the canoe if you just secure the boat on a well built car rack. Longer trips we will want to wrap you boat with protective materials.
We use a quality felt blankets for the first layer of protection.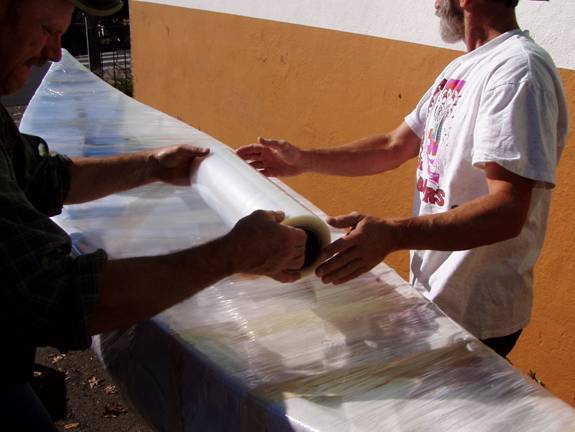 Shrink wrapping with an 18" wide roll of shrink wrap plastic - pull it snug as it is wrapped around the boat.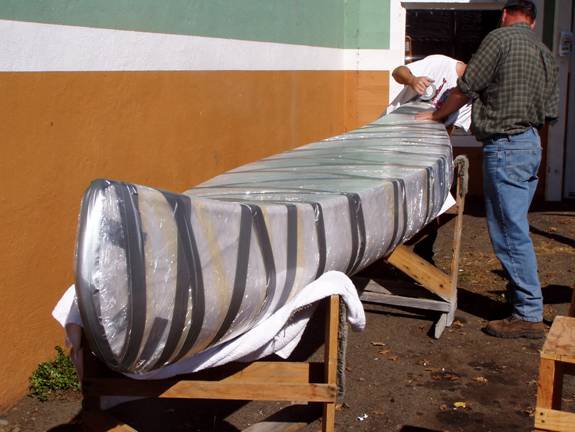 Finally, we use good old Duct tape to finish the job.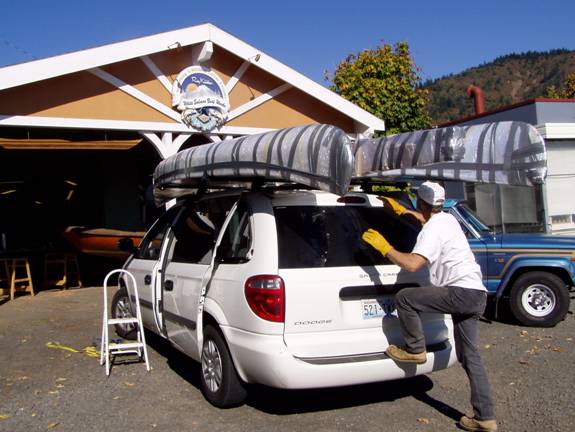 Loaded boats on the way to the customer.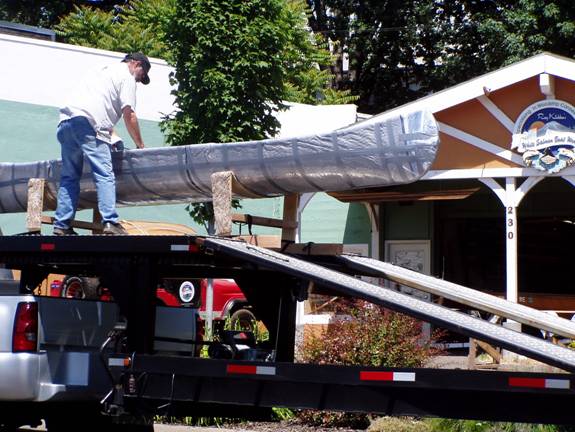 Another boat is shipped!
Cost for shipping will vary from type of shipping method you select. Estimated cost for shipping by shipping carrier is between $400 and $1000. Personal delivery will cost per mile and time it takes to finish the job. As we all kow gas prices contintue to rise so these prices will change – maybe day to day.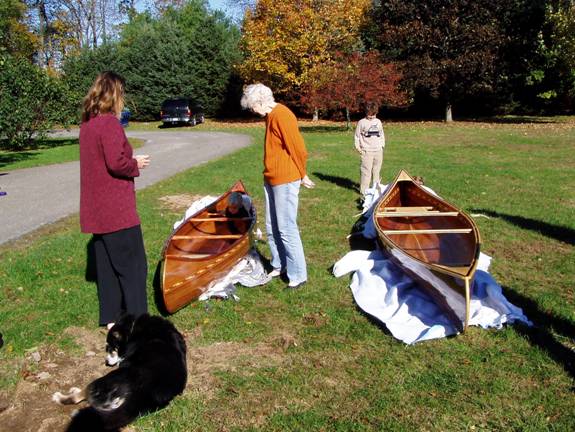 Happy owners get to look at there boat for the first time.
Boxing for air shipping!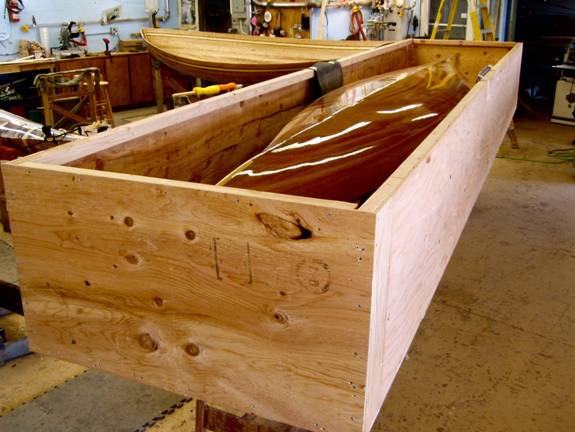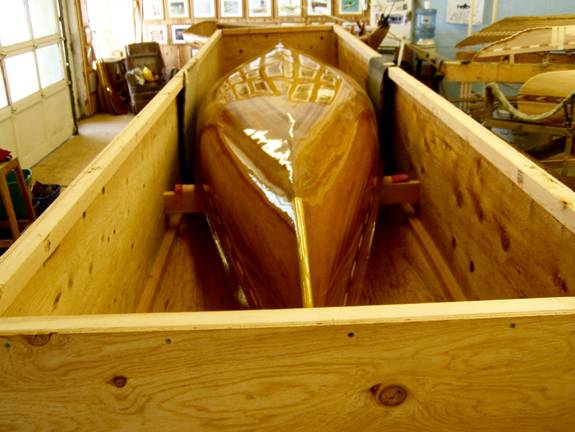 I delivered this canoe to South Oeregon.